9 tags
Volunteer Insight: Dr. Hajirah Saeed →
Between October 15th and 18th Dr. Bouchard and I from Loyola, and Drs. Djalilian and Mehralian from UIC went to Guatemala to perform cataract and pterygium surgeries. The group was led by Dr. Ahsan Khan through the non-profit organization Humanity First. This was the first time that Loyola has participated in a collaborative mission trip involving ophthalmologists from several institutions. We...
14 tags
Volunteer Insight: Kashif Malik
Working with the Gift of Sight Humanity First team was a very humbling experience.  It was inspiring to see physicians and students take time out of their busy schedules for this noble cause. This entire experience has really put in perspective how blessed we are to be in a position to help those less fortunate. The more experienced members on the team did a tremendous job making new volunteers,...
4 tags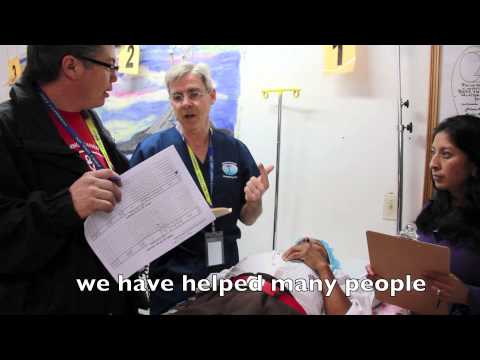 18 tags
Volunteer Insight: Naila Khan
My trip to Guatemala was amazing. I remember walking into the clinic early in the mornings and the patients crowding the narrow hallways. As the day progressed, that crowd got smaller and smaller. I witnessed hope change into relief as they got treatment. I am grateful to be part of such a talented and dedicated team. I am especially glad I was able to share this experience with my brother, Salam....
8 tags
10 tags
Volunteer Insight: Juan Nuñez
During my flight back to Los Angeles, I had some time to reflect on the Gift of Sight mission this year, and I'm already missing Guatemala. I'm missing my new friends and old friends, I miss Salud y Paz, and most of all, I'm going to miss David Gonzalez. For those of you who don't know David, he is the Executive Director of Humanity First Guatemala and our personal guide during the missions. He...
10 tags
Volunteer Insight: Dr. Ahsan Khan
We have just completed our third successful mission to Guatemala, after a busy week of cataract and ptergyium surgeries.  Although we have become quite experienced at running these eye camps (our third since 2010), the gratitude and appreciation we feel for the people of Guatemala always feels fresh and new when our work ends.  Guatemalans are indeed a very colorful and vibrant thread in the...
13 tags
11 tags
14 tags
The Gift of Sight team has been invited to an Guatemalan Association of Ophthalmology (AGO) program this evening in Guatemala City. Speakers will include Dr. Rudy Gutierrez, President of AGO, Dr. Charles Bouchard, Gift of Sight lead ophthalmologist & Chairman of the Ophthalmology Department at Loyola, and Dr. Ahsan Khan, Gift of Sight Program Director. 
15 tags
Volunteer Insight: Mohammad Arslan Khalid
With my less than mediocre ability to speak Spanish and let alone no Quiche dialect, I wasn't sure if I would be able to fulfill my volunteer duties completely. Nevertheless, we walked into the clinic on day one past all the patients and what I saw besides countless smiles, were eyes full of hope. Hope, that brought a smile to my face and made me feel ever more purposeful for the mission....
15 tags
Volunteer Insight: Jennifer Nuñez
Coming to Guatemala has been an abundance of life lessons that I will cherish forever. Thank you to everyone who helped get me here. I am extremely grateful for the Humanity First team. Everyone in Guatemala has been so kind and hospitable to me. It is amazing to see so many miracles of sight being done through our  gift of sight team. It's impressive to see such diverse backgrounds, such...
16 tags
10 tags
11 tags
Volunteer Insight: Salam Khan
My experience thus far has literally been eye opening. I believe for me, this entire trip has been truly a remarkable journey in which I have gained invaluable lessons about life, people, and the importance of health care. It is rare for a pre-medical student to be in the position to aid such a group of underserved individuals in a medical mission. I am truly thankful to be in the beautiful...
12 tags
Volunteer Insight: Harris Ahmed
What I found most intriguing during the Gift of Sight eye camp was overcoming the language barrier. I worked as an assistant in the operating room at Salud y Paz for a Spanish speaking surgical technician from IPC. Despite our language barrier, we were able to communicate effectively and I was able to assist her with tasks throughout the surgery. Although it was a small detail from a packed...
11 tags
10 tags
13 tags
8 tags
9 tags
Volunteer Insight: Syed Nawas Ahmed
It was a great experience to be part of a medical team and to really learn how it is to be a doctor.  This was my first time being a part of Gift of Sight program. I was able to experience first-hand IV injections and observe surgeries during this eye camp. This fascinating trip has motivated me to learn Spanish and, hopefully, be a part of the team for next year too.
9 tags
18 tags
Meet the Team: Kashif Malik
I am currently majoring in biological sciences at Arizona State University. This is my first time accompanying the Humanity First Gift of Sight team to Guatemala, and as a volunteer, I hope to assist with patient care and lend a helping hand where ever I can. I joined the Gift of Sight team in order to volunteer my time for a great cause and to witness the immediate impact physicians can have on a...
13 tags
Meet the Team: Dr. Hajirah Saeed
Dr. Hajirah Saeed is a second year ophthalmology resident at Loyola in Chicago, Illinois who is joining the Gift of Sight medical team. She has been on several medical mission trips, but this will be her first time joining a team as a doctor, as well as her first trip to Guatemala. Dr. Saeed's role on the trip will be to develop work-flow guidelines and perform and observe cataract and...
14 tags
Meet the Team: Naila Ahmad Khan
I graduated with a bachelor's degree in Biological Sciences and then completed my master's degree in Biochemistry and Molecular Biology at the University of California Riverside. I currently work full-time as a research specialist in the Plant Pathology and Microbiology department studying fungal and bacterial infections on host fruit and nut plant species. My future goal is to pursue a career...
12 tags
Meet the Team: Terez Varkonyi
I am a recent graduate in Political Science endeavoring into the legal field. I am an avid reader, who enjoys poetry as well as political jargon.  I developed a passion for helping others from a young age, and I have done extensive humanitarian work both in the United States and the Dominican Republic.  This is my first time volunteering with Humanity First, as well as my first time participating...
11 tags
Meet the Team: Mohammad Arslan Khalid
Education, to this day has consumed 16 years of my life. After recently graduating with a Bachelors of Science in Kinesiology as a Pre-Med hopeful, I realized that four more years remain to complete two decades of learning for my professional pursuit. Shortly thereafter, I began to recollect how much of that decade and a half was spent in the service of others. After all, service to those in need...
14 tags
Meet the Team: Dr. Ahsan Khan
Dr. Ahsan Khan is an ophthalmologist and the Gift of Sight program director. He has always had a strong interest in foreign medical mission work.  He ran a successful cataract surgery camp in Rabwah, Pakistan in 2004, and organized the inaugural Gift of Sight surgical mission in Guatemala in September of 2010, and a second trip in the fall of 2011. "Last year we were able to expand our...
6 tags
Meet the Team: 2012
…Coming soon!
1 tag
11 tags
13 tags
Humanity First USA's 3rd Annual Gift of Sight Eye...
Humanity First USA's Gift of Sight team will return to Proyecto Salud y Paz in Chichicastenango, Guatemala for another week-long eye camp to provide free eye care to rural Guatemalans. In collaboration with Humanity First Guatemala and IPC (Panamerican Institute against Blindness), the Gift of Sight team will perform eye surgeries and provide pre- and post-operational care and medicines to...
1 tag
10 tags
13 tags
15 tags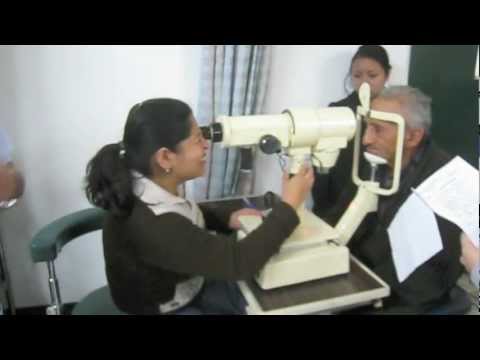 1 tag
21 tags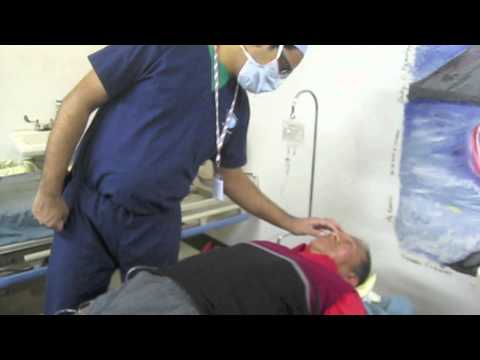 19 tags
11 tags
Night for Sight 2012 - Chicago
Night for Sight Saturday, May 12, 2012 7pm to 10pm Pipers Banquets 1295 Butterfield Road Aurora, IL 60502   The Gift of Sight team invites you to the Night for Sight fundraising dinner and silent auction to support our mission to restore vision in developing countries.   Purchase Tickets - Become a Sponsor   Humanity First USA aims to relieve suffering caused by natural disaster and human...
24 tags
His vision for a better world →
An article in the Daily Pilot on Dr. Ahsan Khan's half-marathon run to raise funds for Humanity First USA's Gift of Sight program.
18 tags
Local Surgeon Runs in Southern California Half... →
Orange County ophthalmologist raises funds and awareness for annual Gift of Sight eye clinic in Guatemala  Orange County, CA, January 3, 2012 — Ophthalmologist and Humanity First USA program director Dr. Ahsan Khan is preparing to take part in the upcoming Southern California Half Marathon in Irvine on Saturday, January 7, 2012. Humanity First USA's Gift of Sight program serves to provide...
9 tags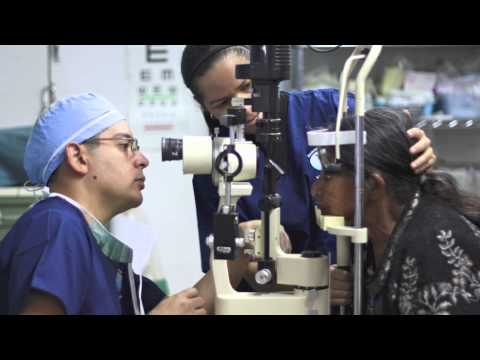 10 tags
Volunteer Insight: Aliya A. Latif
The final Gift of Sight post operation clinic has ended, and there are still so many memories I won't soon forget.  Just a few days ago, Humanity First Guatemala Executive Director David Gonzalez mentioned that patients are still calling him; still so grateful to Humanity First for the Gift of Sight. The excitement just hasn't worn off, and truthfully, how can it? To be able to see strangers,...
19 tags
Humanity First, USA Program Director running the... →
Dr. Ahsan Khan, ophthalmologist and Director of the Gift of Sight program, will be running the Southern California Half Marathon in Irvine on January 7, 2012 to raise money and awareness for the Gift of Sight project of Humanity First, USA.  Please visit Dr. Khan's fundraising link above and support Humanity First, USA. With your help, we will be able to continue restoring vision to those...
18 tags
Final Post Operation Clinic, Gift of Sight 2011
Saturday, November 26th marked the last day of Gift of Sight 2011 with the final post operation clinic held at Salud y Paz in Chichicastenango. The post-op team included HF Guatemala Director David Gonzalez, Aliya Latif, Dr. Josa Carlos Garcia and Dr. Jorge Sanchez. All of the patients' surgeries were successful, and they expressed gratitude for having their vision restored.  The Gift of...
14 tags
Insight from Heather Nielsen, RN at Salud y Paz →
The HF Gift of Sight team was hosted by the wonderful staff at Salud y Paz during their week long eye clinic in Guatemala this year. Heather Nielsen is a registered nurse who works at the clinic and she has written a great post about her experience with the Humanity First team.
13 tags
15 tags
21 tags